Tee off on the beautiful greens of Ireland, including 18 holes on Ireland's #1 course, Ballybunion.
Day 1: Adare Manor
Arrive at Shannon airport on a morning flight where your driver will greet you. You'll head to Adare, Co. Limerick where you'll check into your hotel and perhaps grab an early lunch. This afternoon you'll enjoy Tom Fazio's most recent project, the recently renovated Adare Manor Golf Course.
Day 2: Lahinch Golf Club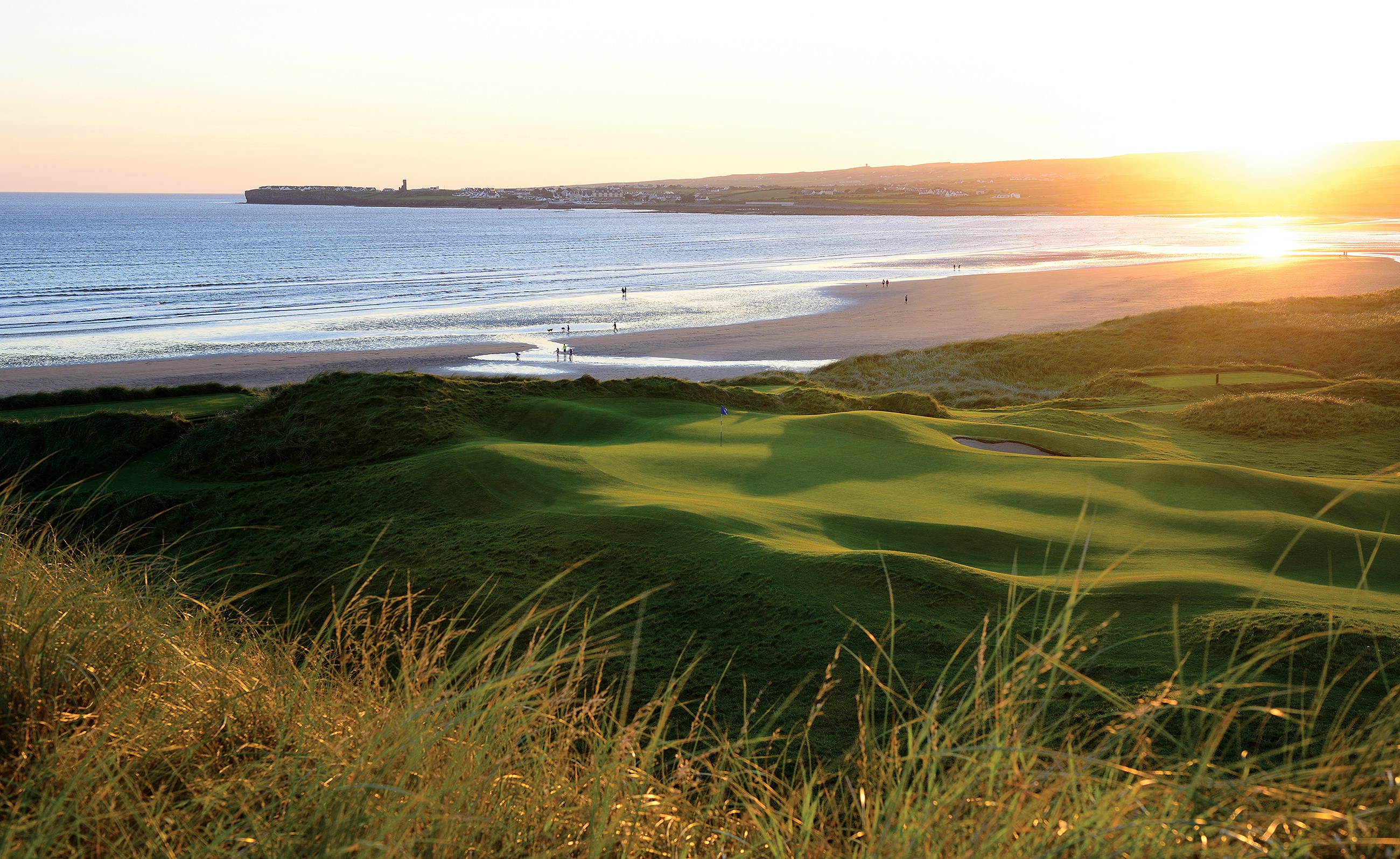 Following a good night's sleep and a traditional Irish breakfast you may choose to do some sightseeing this morning at the Cliffs of Moher. Your afternoon round will be played at Lahinch Golf Club. You will definitely want a caddie on this masterpiece.
Day 3: Ballybunion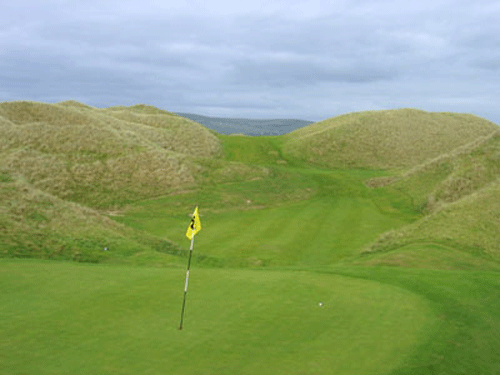 Your driver will greet you early this morning as you set off to play at the #1 course in Ireland, Ballybunion. Afterwards compare scorecards over lunch at the club. This afternoon you may choose to relax at your hotel before heading into the town of Adare for some dinner.
Days 4: Dooks Golf Club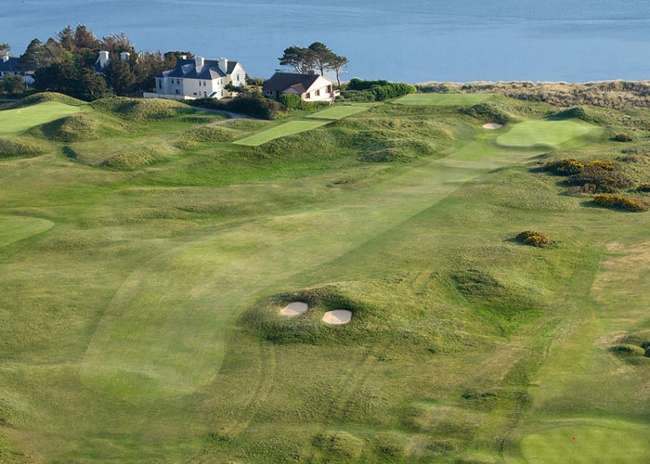 After checking out of your hotel this morning you have about a 1hr, 15min drive to Killarney where you'll spend the next four nights.
Golf today is at Dooks Golf Club in Kerry, a 40 minute drive from your hotel. Enjoy some dinner and music this evening in Killarney, which has an abundance of great dining options.
Day 5: Tralee Golf Club
Before teeing off at Tralee Golf Club in the afternoon consider some sightseeing in and around Killarney. Some of our favorites include Muckross House, Killarney National Park, or Torc Waterfall.
This evening you might choose to have dinner at the club before heading back to town or enjoy another evening of nightlife in Killarney.
Day 6: Waterville Golf Club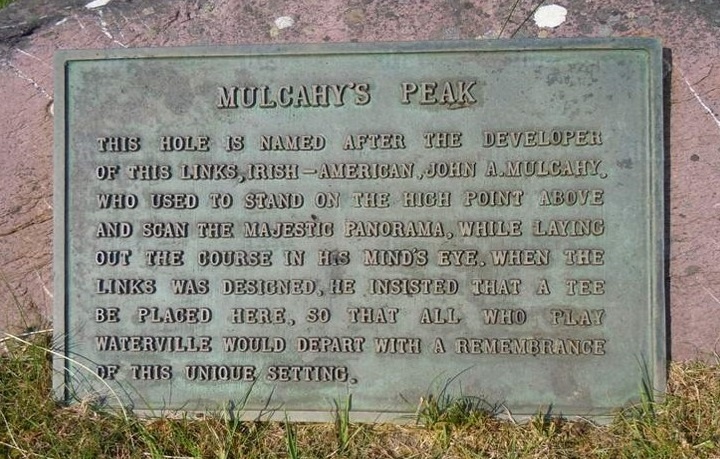 Today's test enjoys a magical setting. Located right in the middle of the world famous Ring of Kerry you'll find one of Ireland's most demanding yet playable links, Waterville Golf Links! A world top 100 regular, Waterville is a memorable place to spend an afternoon.
Day 7: Old Head Golf Club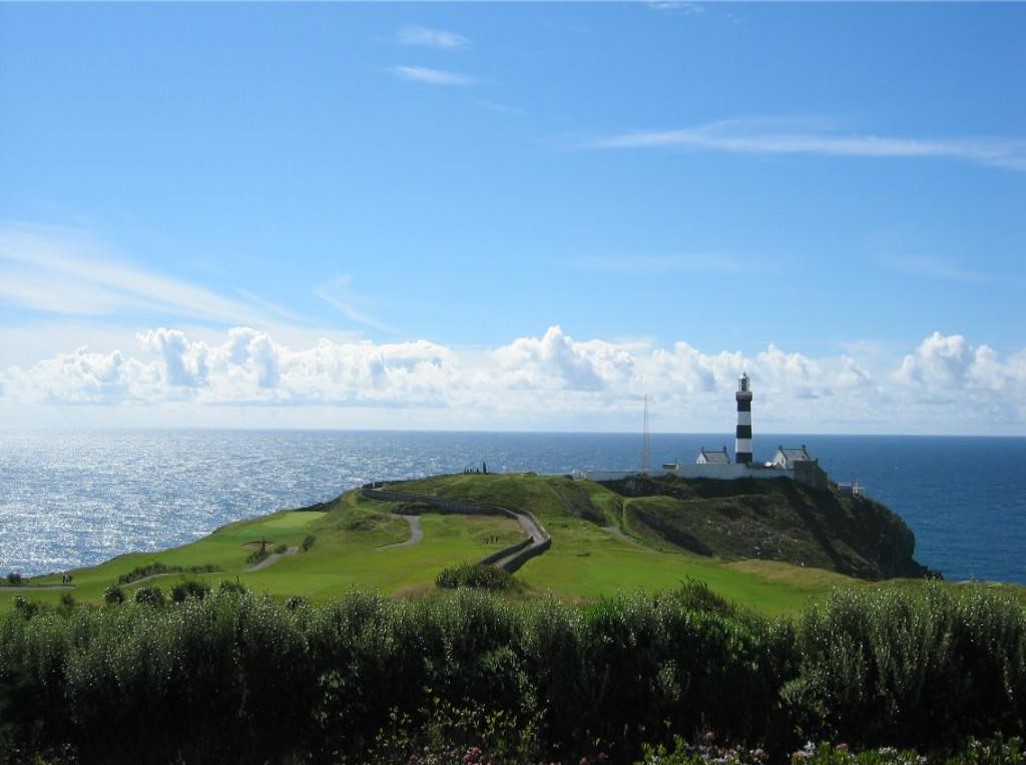 A little over an hour and a half south and west of Killarney you'll find one of the most spectacular courses in the world, Old Head Golf Club. Set upon a promontory that juts 2 miles out into the Atlantic, the course is often described as "Pebble Beach on steroids".
After finishing up on the 18th hole grab dinner at the clubhouse and enjoy reminiscing about the week.
Day 8: Travel home
You'll fly out of Shannon which is about 1hr, 45min from Killarney.
This itinerary includes 7 rounds of golf, 7 nights in five star accommodations, breakfast each morning, and your own driver for $9,795 per person. Pricing is based on single room accommodations and 12 people traveling. Similar trips can be planned for different size groups. Price may vary.