Play on the best golf courses in Ireland
You will experience the best of the best on this golf trip. Tee off in the crisp morning air, drink at the greatest Irish pubs, and explore some of the most breathtaking sights in the world.
Old Sod Travel can customize this itinerary based on your own travel needs and desires. Note: dinner reservations can also be made at top restaurant's for each night of the trip.
Days 1-2: Kinsale
Accommodation:
Actons Hotel Kinsale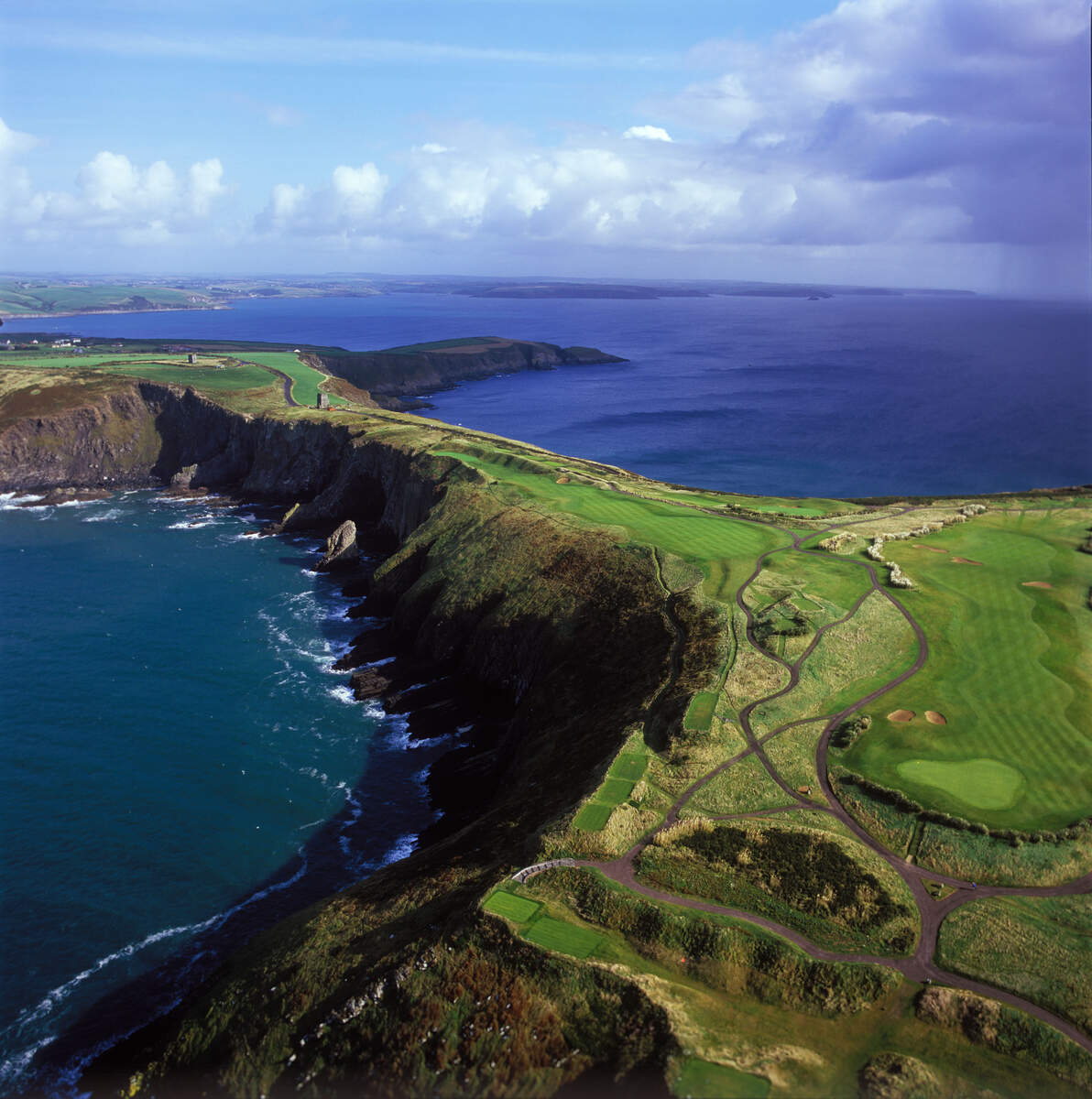 Day 1: Arrive in Shannon airport on the west coast early, meet your driver-guide in arrivals and make your way south to the fun former fishing-village of Kinsale. This will be your base for the next two nights. Amazing pubs and fantastic seafood are a specialty of the town.
Day 2: After a good night's rest, your first round of the week will be at Old Head Golf Links which is built on a 220-acre diamond of land jutting out over two miles into the Atlantic Ocean. Old Head Golf Links is one of the handful of courses in the world that must be played once in a lifetime simply because of its incomparable setting. The 8 clifftop holes at Old Head play higher above the sea than any other golf course on Earth.
Days 3-7: Killarney
Accommodation:
Great Southern Hotel Killarney
Day 3: Checking out of Kinsale this morning, tour north to Killarney in county Kerry. Just outside the town is Killarney Golf and Fishing club, one of Ireland's most prestigious and historic golfing venues in Ireland. Located in Killarney National Park, it is surrounded by the lakes of Leane and the McGillycuddy Peaks mountain range. It has two 18 hole courses, with the flagship being the Killeen, which has hosted The Irish Open four times.
Day 4: Your third round will be at Dooks Golf club on the Ring of Kerry, one of the oldest links in Ireland. Barely 6000 yards, you could almost call it "links golf in miniature," for although Dooks Golf Club may lack the towering dunes of Ballybunion and Tralee, it calls for all of the bumpy, imaginative shots required by its more famous neighbors. And, Dooks does this in a setting that is possibly even more sublime at the edge of Dingle Bay.
Day 5: A commute of approximately 45 minutes today will take you to the stunning links terrain at Ardfert. Your round is the simply stunning Tralee Golf Links today. This is an Arnold Palmer design but he credits God for the vast majority of its creation. It really is a joy to the visual senses with beaches, castles and stunning holes captivating and distracting every shot. If time allows, you could perhaps explore some of Killarney National Park. Muckross House, Ross Castle, Torc Waterfall and the Gap of Dunloe are just some of the beautiful spots to see in and around Killarney.
Day 6: Drive the famous Ring of Kerry to the next test of your golfing skills - Waterville Golf Links. Again, the views are to die-for and this is probably one of the fairest of the "biggies". Have dinner in Killarney town at one of the many fine restaurants we can book for you.
Day 7: Adare
Accommodation:
The Dunraven, Adare
Day 7: Checking out of Killarney this morning, you will tour north 90 mins to Ballybunion. Play Ballybunion Golf Club Old Course, the ultimate links test. Ballybunion "is a thrilling challenge, a supreme test of golf. If you are a very good golfer and there's a gentle breeze blowing you might score well. If there's an onshore gale blowing you are best to forget scoring well and simply enjoy this exhilarating golf course". -Top 100 Golf Courses. After your round, continue east to your final hotel in the picturesque village of Adare which will leave you inside 45 minutes of Shannon airport for your flight home tomorrow.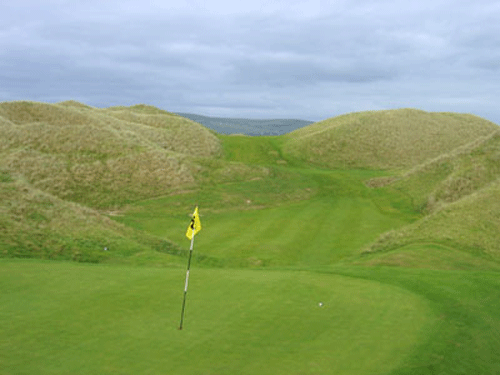 Day 8: Head home
Fly home today. Bon Voyage!