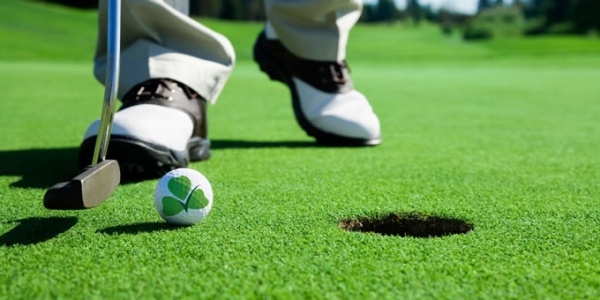 Most golfers plan­ning a golf vaca­tion to Ire­land work with an Ire­land trip plan­ner or a golf spe­cial­ist. When you con­sider the logis­tics involved, it's easy to under­stand why. In this post I will try to break down some of the many things that you will need to con­sider when plan­ning your trip and touch on some of the rea­sons that you should con­sider work­ing with some­one that knows Ire­land and bet­ter still the pecu­liar­i­ties of an Irish golf trip.
Nor­mally, when you start to plan a golf trip you start by select­ing the courses you want to play and then fill in the rest. In Ire­land there are fan­tas­tic golf courses every­where so I would encour­age you to start your plan­ning with every­thing else. Some ques­tions to consider:
You can have a great golf vaca­tion in Ire­land for as lit­tle as $

1000

per golfer or you could plan a "money is no object" trip and spend $

4

 – 

5000

. What is your budget?

Is your goal to col­lect tro­phies and play noth­ing but the best courses in the Emer­ald Isle or do you want to travel to the far cor­ners of Ire­land to expe­ri­ence those hid­den gems that won't gen­er­ate much in the way of brag­ging rights when you return to the states? Some hid­den gems are close to the tro­phy courses and offer sim­i­lar scenery and qual­ity golf for a much lower tariff.

Do you want to play a dif­fer­ent course every day or are you happy play­ing the same great course a few times in a row?

What is your idea of a good hotel?

Do you want to stay in towns or cities or does a small coun­try house near a course work bet­ter for you and your group?

Is the qual­ity of your meals a priority?

How do you want to get around? It's almost always less expen­sive to drive your­self but dri­ving in Ire­land can be a bit of an adven­ture. Hir­ing a dri­ver also gives you the advan­tage of hav­ing a guide to show you local points of interest.

Is the group only going to golf or do you want to see some of the sights while vis­it­ing Ireland?
Once you have a bet­ter han­dle on the above pri­or­i­ties and pref­er­ences you can start to put together your itin­er­ary either by doing the research your­self or by work­ing with a tour operator.
Why use a tour oper­a­tor? If you choose the right one, they've already done the research and if they are good lis­ten­ers they can help you to put together an itin­er­ary that meets your pri­or­i­ties in very lit­tle time. Tour oper­a­tors are gen­er­ally paid by the hotels and golf courses that they book for you, which means that there is lit­tle or no incre­men­tal cost to work with one. The result is that the cost that you pay when using a tour oper­a­tor should be the same as if you did it yourself.
Of course hav­ing a plan is not the same as hav­ing reser­va­tions. Top courses and hotels have lim­ited inven­tory. Inevitably, the course that you had planned to play on day 3 of your trip will have a mem­bers tour­na­ment sched­uled for that par­tic­u­lar day. Or if you get the tee times, the per­fect hotel that has been thor­oughly researched will be fully booked on the nights that you had planned to stay there. The bot­tom line is that once you have a plan worked out, pre­pare to be flex­i­ble. Espe­cially if you are book­ing late in the sea­son cycle. Many top courses and hotels will be booked through August or even Sep­tem­ber by the end of February.
Even if you work with a knowl­edge­able and ser­vice ori­ented plan­ner (like me!) it takes some time to plan the per­fect golf trip to Ire­land. Don't let that pre­vent you from try­ing! The expe­ri­ence is one that you will be talk­ing about for a life­time, or at least until plan your next golf trip to Ireland!