The Ultimate "Foodie" Experience
Explore the best restaurants and culinary experiences in the UK from London to the Isle of Skye to Edinburgh over the course of six days. Experience Michelin star restaurants, unparalleled beauty, world-class cities and authentic England and Scotland. Travel in private jets, helicopters and cars and stay in five-star accommodations. A once-in-a-lifetime experience for all "foodies!"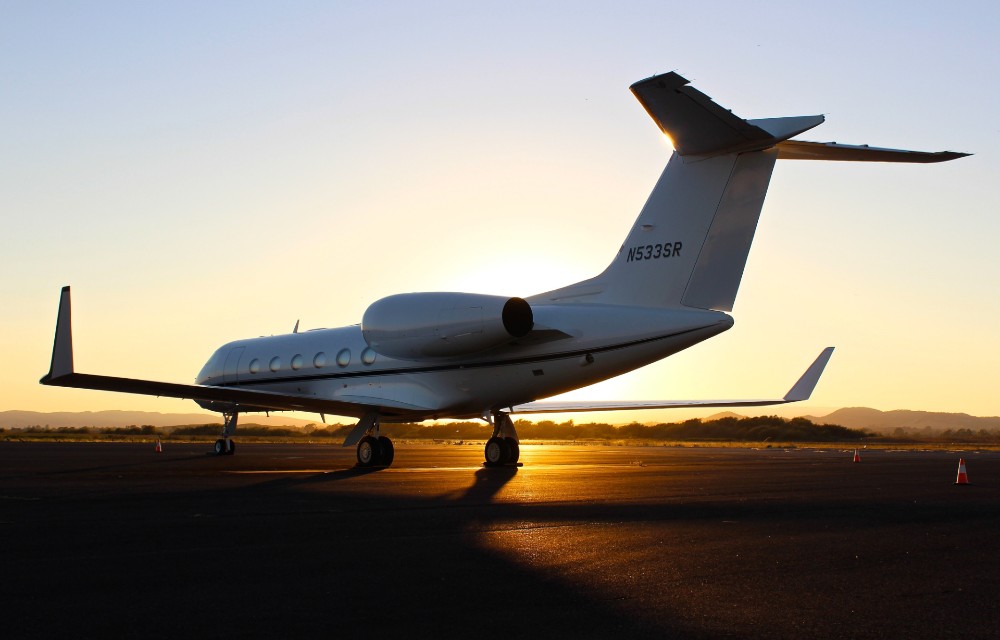 Day 1 - London
Welcome to London where you'll stay at The Ritz London, an iconic five-star hotel. Today, your private chauffeur will guide you through London, with stops at must-see sites, shops and more -- customized to fit your preference. Some favorites include Trafalgar Square (home to the incredible National Gallery – paintings from Botticelli to Van Gogh and well beyond), Buckingham Palace (including the Changing of the Guard pageantry each morning), the Royal Mews (working stables for the stunning collection of royal coaches, horses and carriages), 10 Downing Street (home of the Prime Minister), Big Ben, Westminster Abbey (the U.K.'s coronation church incredibly since 1066), the Houses of Parliament, London Eye, the Tower of London, Piccadilly Circus (akin to Times Square, it is the portal to London's theatre district) and Leicester Square (central to both London's theatre and cinema world). Anyone with an interest in history should visit the Churchill War Rooms. We can help set up private tours at any number of venues.
In the evening, you will meet with a celebrity chef and dine at Mere, a Michelin Guide restaurant. At the restaurant you'll meet and spend time with Celebrity Chef Monica Galetti (subject to availability). Classically trained by Michel Roux Junior at the legendary Le Gavroche 2 Michelin Star restaurant in London's Mayfair. Galetti is the host of the TV series Masterchef UK. She opened Mere in Fitzrovia London as Chef Proprietor in 2017 with her Sommelier husband David. Mere offers stunning classical food with a modern twist complemented by an excellent wine list.
Accommodations at The Ritz London -- Opened in 1906 The Ritz is situated in Mayfair one of London's most exclusive shopping districts. If you were to ask anyone what is London's most iconic hotel? they would probably say the Ritz followed by, it's an institution, it's magical, opulent, extravagant, stunning, luxurious! It is these and more, and truly a unique experience to visit, and to stay here.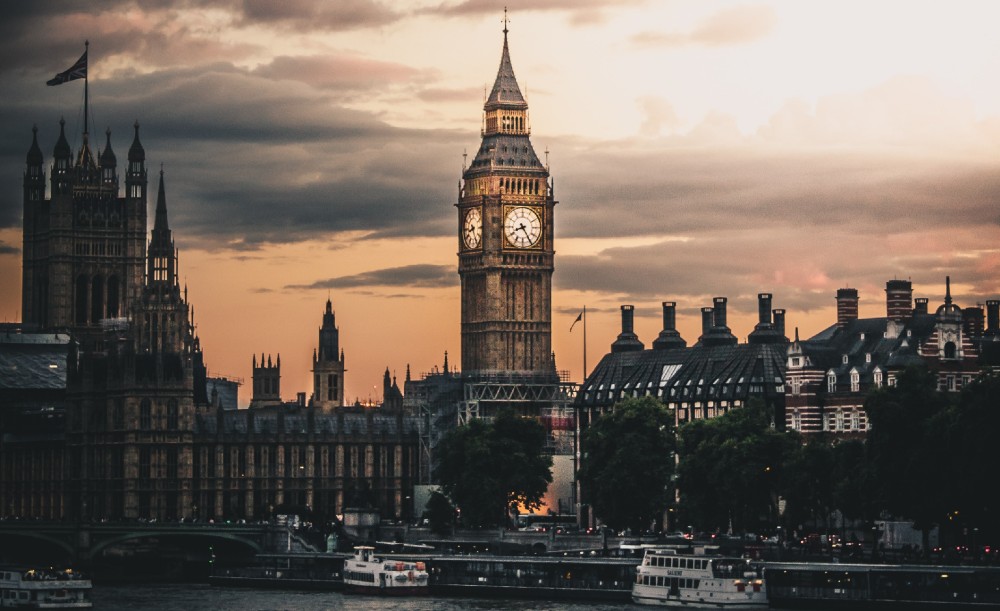 Day 2 - London
You'll meet your driver this morning to further explore London. Options are plentiful -- enjoy a stroll in St. James's Park (the oldest royal park in London and surrounded by both St James Palace and Buckingham Palace) or Hyde Park (next to Kensington Palace and the beautiful Kensington Gardens). Pop into world famous Harrods for some shopping (it's not quite like any other retailer). Leadenhall Market, dating back to the 14th century, is now an ornate, covered, cobbled floor market that is located in the historic center of London's financial district. Or take in a show at one of London's many famous theatres!
You'll have lunch at the Hand and Flowers, boasting two Michelin stars -- created by Chef Tom Kerridge. Tom was classically trained and worked with Gary Rhodes one of the great British chefs who reinvented classic British cooking. Tom opened the Hand and Flowers, a traditional gastro pub in 2005 and it won its second Michelin star in 2012 – the first "pub" to achieve two stars. Classic French/British food with impeccably sourced ingredients. Interesting wine list and a very laid back atmosphere.
You'll enjoy your lunch with the Royal Butler! Be prepared with questions to ask and get the inside details on working for the Royal Family.
After lunch we'll hop on a private jet to Scotland and enjoy an exquisite Champagne tasting in air.
Accommodations for the next two nights at the Gleneagles Hotel -- As a member of the Leading Hotels of the World, Gleneagles offers an unrivaled array of attractions, including luxury hotel accommodation, a range of bespoke suites, three championship golf courses, an award-winning spa, and Restaurant Andrew Fairlie, the only restaurant in Scotland to hold two Michelin stars.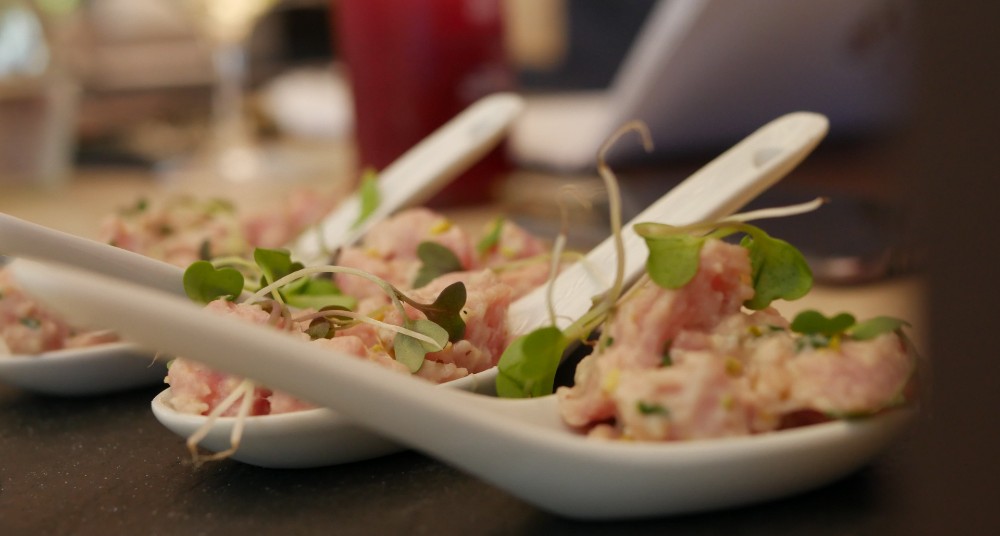 Day 3 - Gleneagles
Spend your day experiencing the best of the five-star Gleneagles Hotel. Enjoy a late breakfast and then pick from many activities, a round of golf at the famed golf course, host of the 2014 Ryder. Or, spend your day at the luxurious spa facility. For the outdoorsmen and women there is the option of offroading, shooting, falconry or archery on site. If this isn't for you, our driver can take you on a tour seeing Stirling Castle / Wallace monument etc.
After a relaxing day, enjoy pre-dinner cocktails in the cocktail bar in the hotel. Dinner will be at the Andrew Fairlie, a two-start Michelin restaurant in the Gleneagles property. Scotland's only two Michelin star restaurant, guests receive a warm welcome from civilized young professionals, into an opulent, evening only space hidden behind a discreet private entrance in the heart of Gleneagles. An atmosphere of assuredness, where thoughtful service and attention to detail are ranked as highly as creative cooking. Expect a great night out in a relaxed and comfortable 'salon' environment.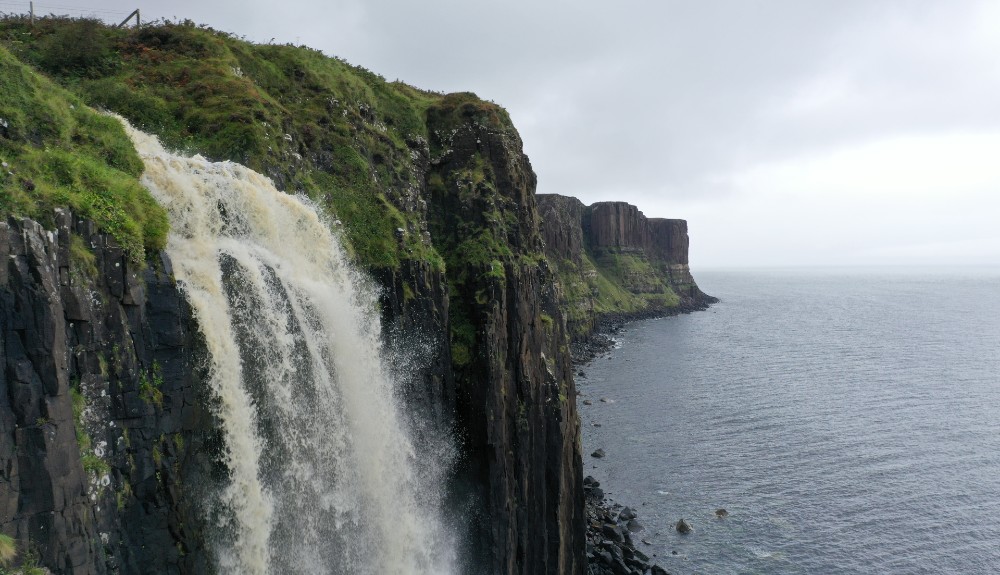 Day 4 - Isle of Skye
Enjoy a lovely breakfast at Gleneagles followed by a walk around the grounds. Play croquet or practice some golf if you'd like. In the late morning, a private helicopter will take you from on an aerial tour through Scotland and over to Skye (coming in via Eilean Donan Castle... views are incredible). You'll stay at the luxurious Kinloch Lodge, where you will be invited in for some tea/coffee or Champagne in the drawing room. A private driver will lead you on a small ground tour of Skye, taking in some of the key landmarks.
In the evening you'll return to enjoy dinner at the Kinloch Lodge prepared by Chef Marcello Tully, a Michelin star holder for seven consecutive years. Marcello has overseen the kitchen at Kinloch Lodge for thirteen years. Brazilian born, he has an impeccable pedigree and a classic French foundation to his culinary approach gained while working in the Roux brothers Michelin starred UK restaurants. With the abundance of the finest shellfish and game Skye has to offer, his food at Kinloch now reflects his wonderful environment.
Accommodations at Kinloch Lodge -- Dating back to 1680 Kinloch became a shooting Lodge during the 1800's for the MacDonalds of Skye. It sits on the southern end of the island facing the Sound of Sleat. It is still the home of Lord and Lady Macdonald and they have created a very special haven of wonderful comfort, gorgeous food and the very best of Scottish hospitality. You will arrive here by helicopter from Gleneagles and after checking in, you'll take a heli-tour of the Island to see some of Scotland's most stunning scenery. Dinner, wine and whisky will follow!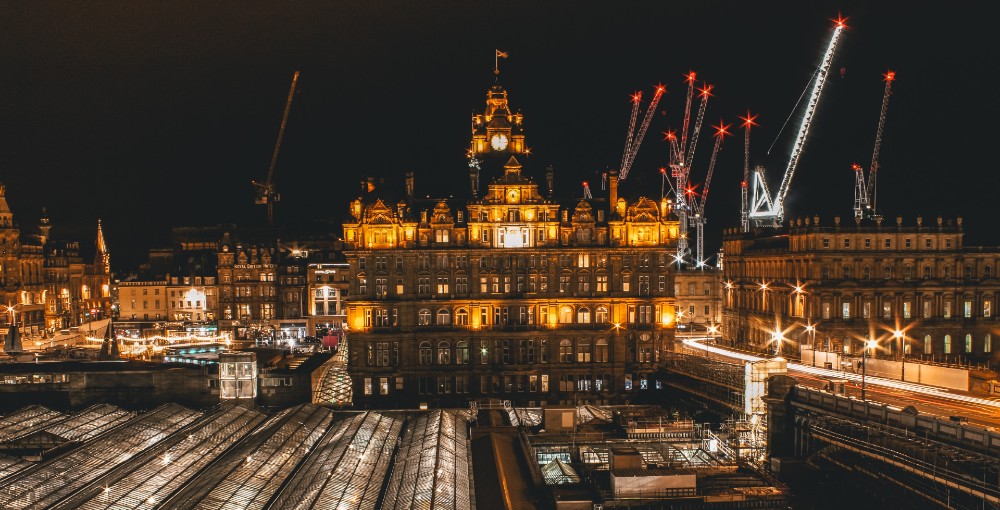 Day 5 - Edinburgh
After a leisurely breakfast at Kinloch Lodge, you'll embark on a ground tour down to Edinburgh, through Glencoe, stopping off at Glencoe Visitor Centre, Fonab Castle and a curated private distillery tour. This tour can be customized to fit your preferences!
In Edinburgh, you'll check in to the iconic Balmoral Hotel. Time-permitting you can relax in the Spa or take a walking tour on Princess Street and visit the Castle.
In the evening, enjoy a pre-dinner Scotch in the Balmoral Scotch Bar. Your driver will take you through Edinburgh to Castle Terrace a Michelin star restaurant. Edinburgh born, Chef Dominic Jack has worked in a few of the very best Michelin starred restaurants in the UK and Paris. In 2008 he returned to Edinburgh and opened Castle Terrace. Continually voted Edinburgh's finest Michelin restaurant, the team set the bar at the highest level for outstanding food, wines and service. Sourcing of produce is excellent utilizing Scotland's natural larder and the wine list is impressive also. It's a beautiful restaurant in a semi-formal, but relaxed environment.
Accommodations at The Balmoral -- The hotel sits on Edinburgh's most famous street and have spectacular views on the Old Town and Edinburgh Castle. The hotel is the City's finest and it delivers a wonderful guest experience being classically Scottish in its unfussy but wonderful hospitality, and you will have a stunning view over the Castle from your room.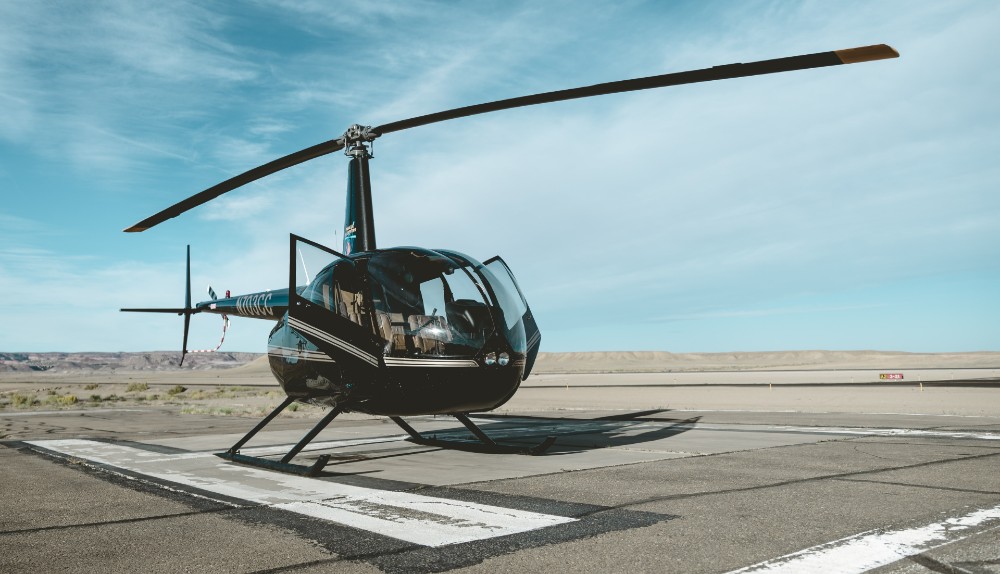 Day 6 - Return Home
After breakfast at the Balmoral, your driver will return you to the airport after a lovely week of culinary exploration!
This trip is fully customizable and can be extended to add more culinary destinations. The package begins at $16,500 per person.