The Ultimate Open Championship Package
A once-in-a-lifetime opportunity for VIP access, tickets and exclusive opportunities to take in the 2021 Open Championship at St. Andrews' famed Old Course. Then test your game the day after the Open, with a tee time the Monday following the tournament! This is BY FAR the best ticket to the Open. This limited opportunity trip is available for only a finite number of people, so call us ASAP to book (443-454-1332).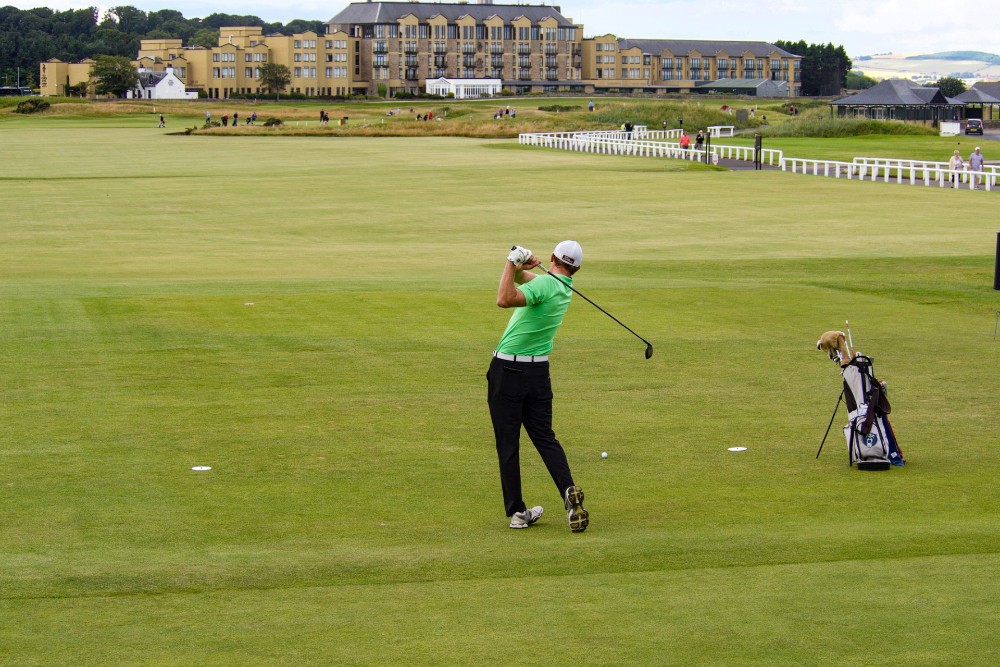 The Open Championship Details
Your group will have stunning views from the upper balcony Official Open admission ticket with fast track entrance, access to a reserved seating area in the 1st Tee Grandstand and a reserved seat in the 18th Green Grandstand.
Additionally, there will be 'Behind the Scenes' experiences with unprecedented access to restricted areas at The Open such as access to NBC Studios, Media Centre and other VIP experiences. Including a Q&A with past or present player (subject to availability).
And of course, you'll have the chance to tee it up on the Monday after the event!
Accommodations and Transportation
Stay in a private and luxurious Scottish Castle, just 25 minutes from the Old Course. With large private bedrooms, an indoor pool, sauna and hot tub, onsite fishing, breakfast provided daily and more.
You will have two VIP C-Class vehicles (with the same drivers) at your disposal doe the full week. Leather seats, tables, privacy glass, WIFI, Netflix, refrigerator and more!
We'll help you customize the remainder of the trip with other tee times, helicopter charters, private chefs, spectacular dinner reservations and much more!
This exclusive opportunity is offered at $28,500 per person with a minimum of 8 travelers and a maximum of 12. Call us now at 443-454-1332 to book!