Southwest in Style
With this package, during the day you'll enjoy the unparalleled beauty of the Wild Atlantic Way. At night you'll enjoy the comfort of some of Ireland's most spectacular and luxurious castles and hotels.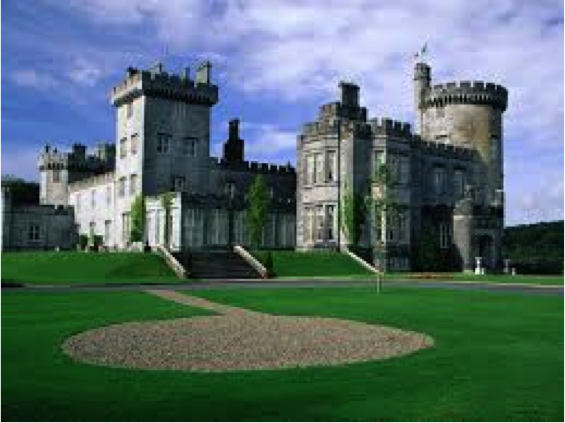 Day 1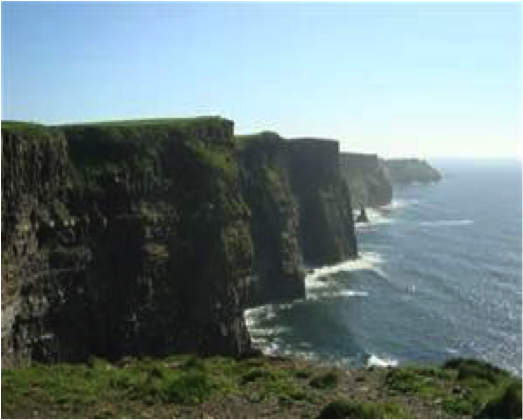 Arrive early this morning at Shannon Airport following your overnight flight from the states.
After you retrieve your luggage and clear Customs there will be a driver (or your rental car) waiting to take to your home for evening, Dromoland Castle. Since it will still be relatively early in the day, you may not be able to check in but you certainly will be able to leave your bags.
Dromoland is one of the most spectacular properties in Europe featuring elegant rooms and luxurious dining. After leaving Dromoland its off to The Burren. The Burren is one of the most unique landscapes that you will ever experience featuring fields of limestone that look like the surface of the moon. There are several walking trails from which to choose if you feel like a little exercise following your flight.
The next stop is the "City of Tribes", Galway. Galway is one of the more vibrant cities in Ireland. Head to Eyre Square for some lunch and maybe a pint and enjoy the energy filled atmosphere.
After lunch and maybe a little shopping it's off to the iconic Cliffs of Moher. The sheer faced cliffs rise 700 feet straight up from the pounding Atlantic. Although mesmerizing, the Cliffs won't take up much of your time so before you know it, you'll be back on Dromoland. Depending on the pace of the day, you should be back on the estate in plenty of time to enjoy some of the many activities available. Maybe a little golf? Some shooting clays? A leisurely bike ride?
Dine this evening in the Earl of Thomand Restaurant which is located right in the hotel.
Day 2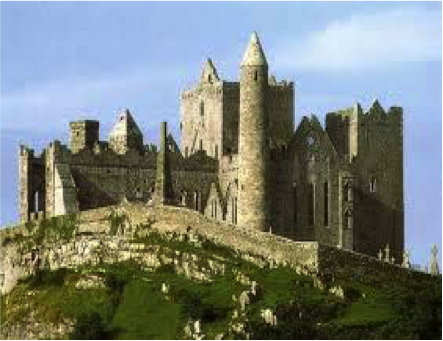 After your first "Full Irish" breakfast its back on the road heading to another castle, The Rock of Cashel. The 'Rock' is the most visited Heritage site in Ireland. Seat of the ancient kings of Munster, this is where Ireland's most famous Saint, St. Patrick was baptized into the Catholic Church. Cashel was fought over for years by the O'Brien and McCarthy clans before becoming an important ecclesiastical center.
Cashel deserves at least a few hours which probably means it will be time for lunch when you are done. Following lunch you can see another Castle in Cahir or head straight to Midleton for the Jameson Whiskey Experience. The Jameson tour of the original distillery lasts approximately an hour and is followed by a tasting.
You'll be spending the next two nights either in a five star hotel in Cork or a five star B&B in Kinsale. Both Cork and Kinsale are well regarded both for their restaurants and their pubs.
Day 3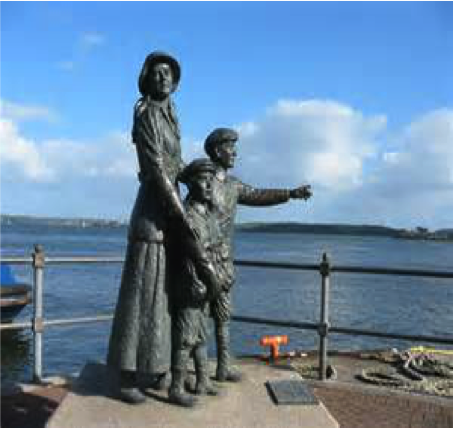 After breakfast you have a range of activities to consider:
At 10:30 AM there is a historical walking tour of Kinsale with Ryan Dermot. Despite its small size, Kinsale has had an outsized impact on Irish History.
Visit Blarney Castle and the famous Blarney Stone which is a short drive from Kinsale.
Drive a half hour to the port city of Cobh. Cobh, formerly known as Queenstown was the final embarkation point for nearly 1.0 Million Irish men and women that emigrated to either Australia or the United States. The "Queenstown Story" is an exhibit that documents this mass exodus in the 19th century. There is a separate exhibit focused on the Titanic which made its last stop in Cobh prior to sinking a few days later in the North Atlantic.
If you didn't get to it yesterday visit the Jameson Experience in Midleton which is about 20 minutes from Cork.
Visit the English Market in Cork City. Although nothing more than a farmers market with a roof, a visit will give you a great look at the local produce, beef and fish that makes Irish cooking a bit unique and surprisingly good.
Some afternoon Kayaking in Kinsale harbour.
Choose from a variety of walking trails in the nearby Boggeraugh Mts. or along the coast.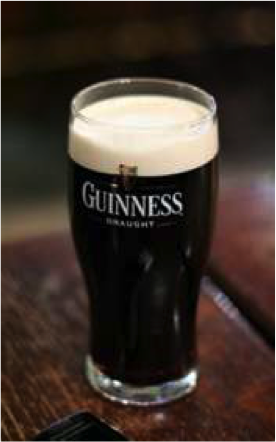 Some restaurants to consider in Kinsale include Max's Wine Bar, Man Friday, Jim Edwards, Finns Table and Fishy Fishy Cafe. For music try Bulman & Toddies, Hamlet's Cafe Bar or An Seanachi Bar. You really should consider calling ahead for reservations in any of these restaurants as they are all popular during the busy season.
Day 4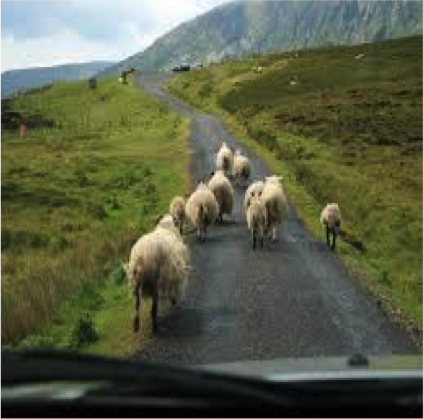 Today will be spent exploring the 'Irish Riviera' which is loosely defined as the coastline between Kinsale and Kenmare. Bandon, Clonakilty, Roscarbury and Skibbereen are all quintessential Irish towns not frequented by tourists and therefore are a great place to stop and wander the shops and enjoy the real Ireland.
In Skibbereen you'll find a famine exhibition that describes in chilling detail the tragic period in the 1840s that is known in Irish History as the Great Hunger. Skibbereen, along with many areas of the west, was very badly affected losing up to a third of its population to hunger, disease and emigration. Nearby Baltimore is a good stop for lunch.
If you want to do some hiking or spend some time on deserted blue flag beaches, you will be driving by Mizzen Head, Sheeps Head and the Beara Peninsula. All three peninsulas rival the beauty of their more northerly and westerly neighbors (Ring of Kerry and the Dingle Peninsula) and none of them attract anything near the crowds. All three peninsulas offer the chance to really get away from it all for a few hours.
When you've had enough of wandering you can head to Kenmare and your home for the next two nights, The Sheen Falls Lodge. Sheen Falls in another five star resort offering exquisite meals. Since today was a one for driving and exploring you may want to plan to eat at Sheen Falls. They offer three distinct dining options ranging from formal to the casual Oscar's which overlooks the falls. If you are interested in the formal option, you should call ahead for reservations.
Day 5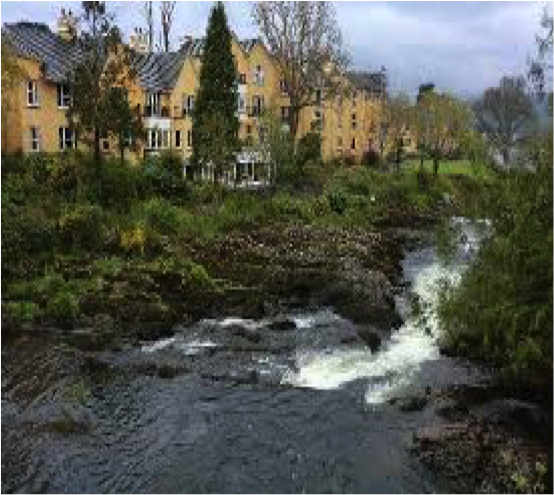 Another "Estate" property, Sheen Falls offers several activities on site, not the least of which is the fishing on the Sheen River. If you didn't get to it yesterday, you could explore the Beara Peninsula which offers many hiking opportunity and memorable scenery. Castletownbere on the southern coast of the peninsula is another place to stop and visit the 'real' Ireland. Of course, the town of Kenmare has much to offer itself.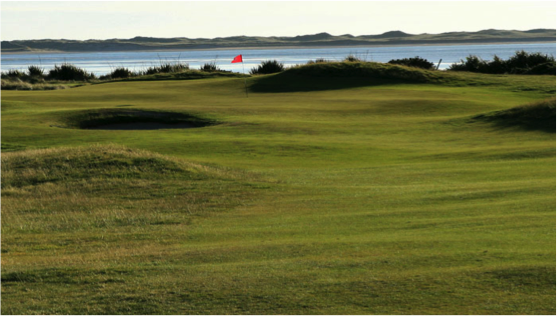 Golfers might want to take on the Ring of Kerry Golf Club which is just a few miles south of Kenmare. Hikers and bikers will have numerous options to consider. And fishing options are not limited to the river. There are many options for sea fishing nearby. Of course, you are on vacation so you might want to just enjoy a lazy day on the Estate.
For dinner, there is no need to leave the hotel but there are many great restaurants in Kenmare from which to choose.
Day 6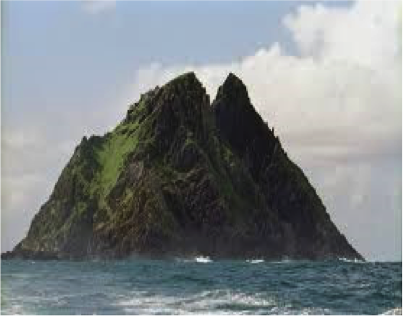 In the morning your driver will be waiting to take you to the Iveragh Peninsula which is better known as The Ring of Kerry. After you complete a little more than half the Ring a boat will be waiting to take you to Skellig Michael, a UNESCO World Heritage sight.
Skellig Michael was for centuries the home to a monastery. Located 7 miles into the Atlantic the island features the remains of the monastery which include a staircase consisting of over 700 stairs that ascends to the top of the island where beehive huts and other symbols of monastic life remain.
Ascending the mountain requires a reasonable degree of fitness and the trip to the island is made in reasonably small boat. The bottom line is that this is a sensational attraction but is not for the faint of heart!
After your ride, you'll travel the balance of the Ring of Kerry on your way to heart of tourism in the Southwest, Killarney. You'll be staying for the next two nights at The Europe Hotel.
Day 7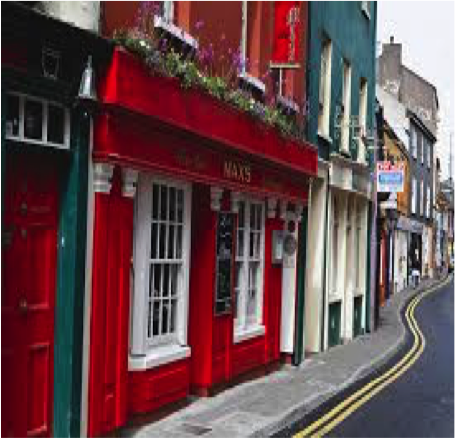 Following another 'Full Irish' breakfast you'll enjoy another day of endless scenery and countless options.
Your host for the day will be the nearby Dingle Peninsula. Some options to consider today include:
A boat ride in Dingle Harbour to visit Funji the dolphin.
A boat ride to the monastic ruins of the Blasket Islands.
A few hours of rest on the blue flagged Inch Beach.
A moderately sloped hike up Mount Brandon which offers stunning views of the Dingle Peninsula.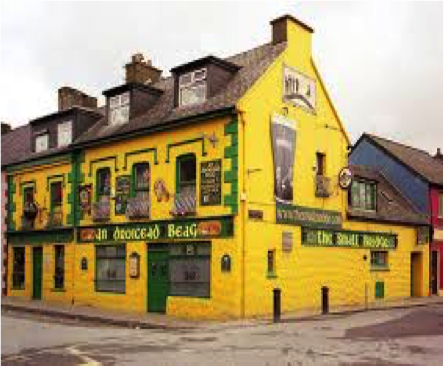 The town of Dingle is, much like Kinsale, a fishing village with several outstanding restaurants. Doyles is my favorite but Out of the Blue Seafood, the Charthouse, Global Village and Reel Dingle Fish are excellent choices as well. Again, I would recommend reservations.
There is no shortage of pubs in Dingle. Dick Macks and Foxy John's are the most famous. An Droichead Beag is a good spot for music almost every night of the week.
After your dinner and little live music you'll have a one hour drive back to The Europe Hotel.
Day 8
Today will be spent in and around Killarney. You might start the day with a drive up to the Gap of Dunloe followed by a horse & buggy ride through the gap.
This afternoon you can choose between links golf at Dooks Golf Club or lakeside golf at Killarney Golf & Fishing Club. Or if you would like to do some driving and then hiking, head for the McGillycuddy Reeks (Mountains). Finally you could spend some time on Lough Leane either in a kayak or a tour boat.
The town of Killarney is a lively one offering several choices for live music, even more options for outstanding pubs and finally many excellent choices for dinner. The favorite for the local crowd is Foley's which is famous for its Lobster Thermidor.
Day 9
This morning you'll have a one hour and 45 minute drive to Shannon Airport for your late morning flight back to the states. You'll be clearing US Customs at Shannon so you should plan to be at the airport two hours in advance of departure at the latest.
This itinerary includes bed & breakfast at the hotels listed and a Luxury Series rental car for $6,450 for a couple or $11,400 for a family of four.
The same package with a driver would cost $12,420 for two and $17,250 for a family of four or two couples.